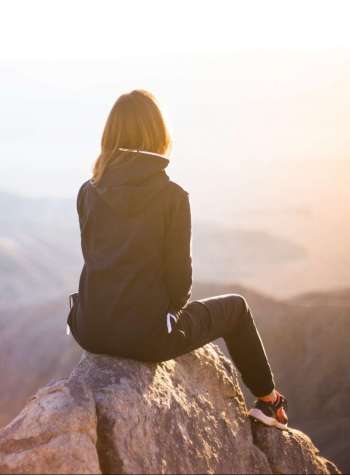 Ready To Turn Intention into Action?
I Can Help Guide You
Do you want to stop being too hard on yourself or getting in your own way? Do you want to improve inner resilience and self-compassion? Do you want to have more work-life balance and self-care in your daily life? Do you want to commit to exercising more consistently? If you answered yes to any of the following questions, consider working with Dana to help you reach your personal or professional goals.
Coaching is a dynamic, present-focused, and collaborative process designed to help you work towards meaningful and mindful change in your life. With the support of Dana as your coach, you will decide your focus area, define your starting point, declare your intended results, explore your resources, implement concrete actions, and receive support along the way. Dana will be guiding you through a process of self-awareness, discovery, clarification and transformation. Imagine if you could bring your personal intentions and goals off the back burner and find new passion and fulfillment in the areas that matter most to you. 
Dana offers the following focus areas in her private coaching practice:
Mindset and Resilience Coaching
Does rumination or stress affect your wellbeing? Do you want to have more inner resilience? This focus area is best suited for individuals looking to enhance their resilience strategies, reduce anxious thinking and rumination, and improve their mindset.
Self-care & Empowerment Coaching
Do you tend to be hard on yourself? Do you want to have more self-compassion and take better care of yourself? Do you want to enhance your inner confidence? This focus area is best suited for individuals looking to have more work-life balance, decrease feelings of burnout, and feel more empowered towards personal goals.
Health and Wellness Coaching
Do you want to strengthen your commitment to a healthy life-style behavior that will enhance your overall wellbeing and health? This focus area is best suited for individuals looking to make significant changes in their life related to fitness, exercise adherence, sleep, nutrition, mindfulness, and more.  
Dana is a National Board Certified Health and Wellness Coach (NBC-HWC) and Certified Mindful Change Coach with Guiding Mindful Change. Dana takes a meaningful and heart-centered approach with clients, works collaboratively with clients where they are at, and helps clients achieve lasting change and fulfillment. 
Dana has over 10+ years of helping individuals change their behavior related to fitness, mindset, and overall well being.  Dana brings her knowledge of behavioral change science, psychology, cognitive behavioral theory, and mindfulness into her coaching practice, and works with this holistic framework. 
Throughout her private practice as a coach, Dana has helped clients with a variety of focus areas including exercise adherence, work-life balance, cognitive and emotional resilience, goal empowerment, nutrition, and self-care strategies. 
Do you want to set goals and turn intention into action?  Take advantage of a complimentary 30 minute coaching conversation by clicking "Let's Talk" below.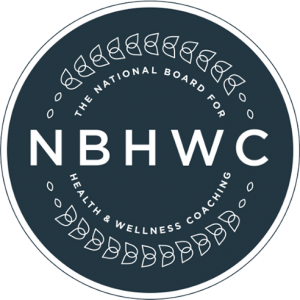 Wellness Packages
What's Included
*All prices below are for all types of coaching *Payment due prior to start of sessions
Testimonials
What People Say
"Dana, I thank you very much for this positive experience. You held me on track through many of the sessions. Your focus and stamina as I sometimes worried about things (that are now solidly organized and positive) helped me to gain the clarity and resolve that I needed"
"Dana is well educated and very insightful. She helped me see what is most important in my life and how to keep moving forward. I would absolutely recommend her for those who need personal guidance in work, social, health or spiritual life areas."